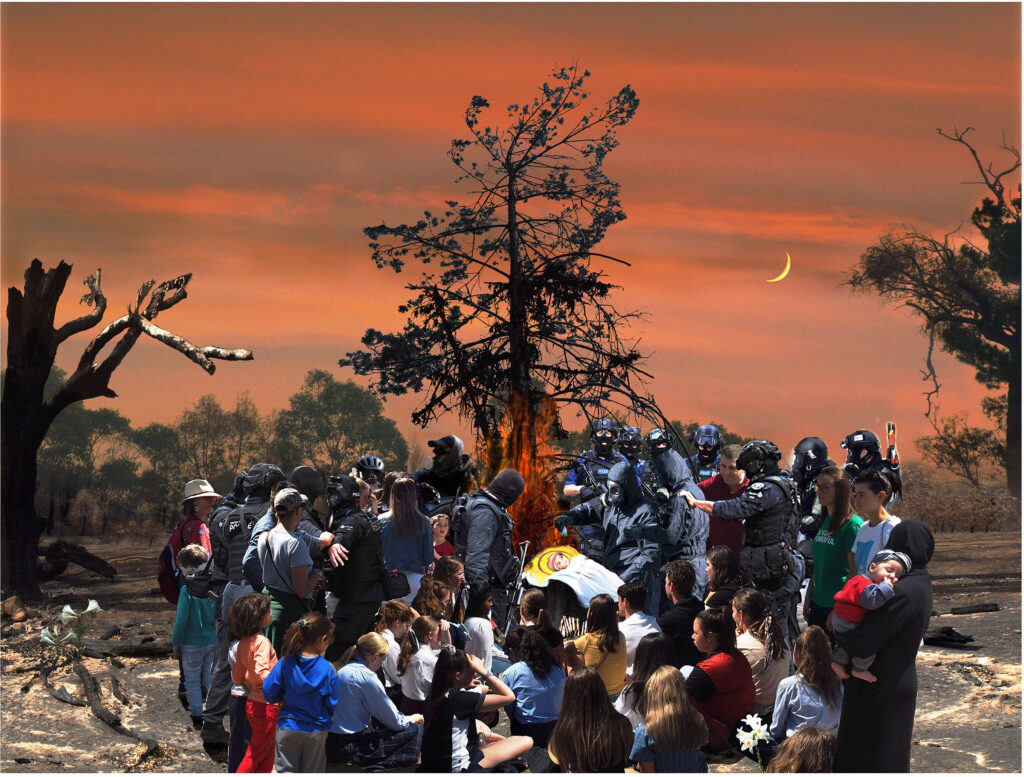 My bleak vision of the past and future following a year of war on truth – over Syria, Iran and Russia – was in contrast to the optimism of the children gathered here to fight the climate wars which already engulfed us. It came against a background of masked warriors in Hong Kong, and masked police-soldiers in London, and Official Secrets revealed about the Five Eyes and the Two "Is".
But while the terrible wheels of the SARS-2 juggernaut were already grinding their way towards Wuhan to be born, what was about to take place could not have been imagined in our wildest nightmares. So it was uncanny and profoundly worrying that my dark vision – one too horrible to distribute as intended to friends at the New Year – came to predict the new dystopia from which there seems no escape.
I can hardly do justice to what we now face, but in the meantime the story has been told by some eminent scientists and humanitarians in discussion in a two day seminar from Doctors for Covid Ethics. Don't be put off by the talk of the "False Pandemic" or the artificially created virus, and consider the evidence presented here first; then you will come to understand our terrible predicament, and how my infernal vision has come to resemble our reality.
Doctors for Covid Ethics Symposium July 29th – 30th: https://www.ukcolumn.org/video/doctors-for-covid-ethics-symposium-session-1-the-false-pandemic https://www.ukcolumn.org/video/doctors-for-covid-ethics-symposium-session-2-the-going-direct-reset
DM 2nd August 2021