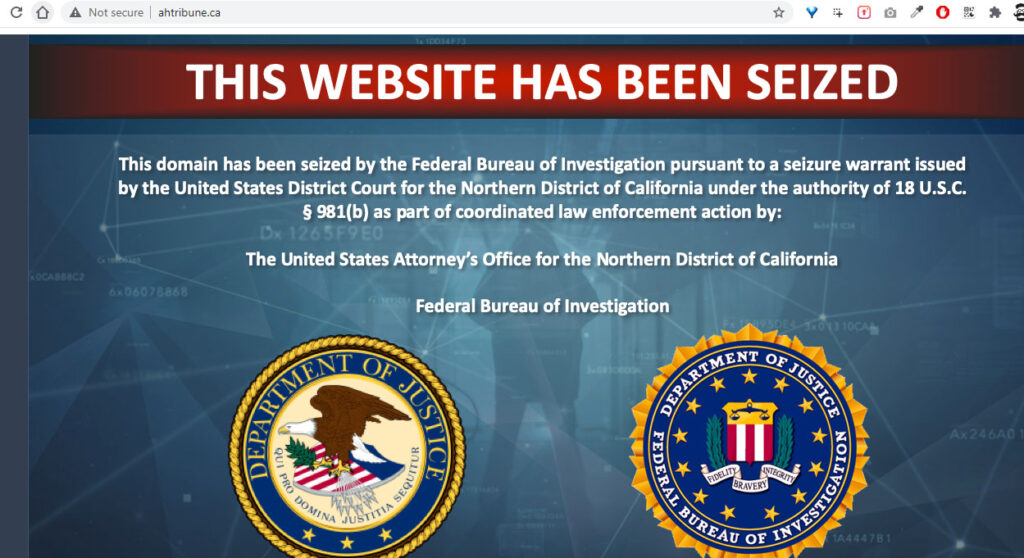 Since I wrote about the pall of disinformation hanging over Dr Kylie Moore-Gilbert following her sudden release from Iran's Evin prison in late November, she has made a number of significant and carefully orchestrated public appearances through selected Australian media. While alternative truths about her identity and offences have been mentioned – if only to be dismissed as "conspiracy theories", it wasn't until this Easter weekend that Moore-Gilbert and her supporters chose to make arguments over her Zionist allegiances public.
The venomous nature of the attack on the "disgraced professor" Tim Anderson on the front page of the Murdoch Australian is notable because it has little to do with Anderson's support for the Islamic Republic of Iran (though that may be assumed) but everything to do with Tim Anderson's long-time support for Palestine and opposition to the Zionist state's ethnic cleansing and apartheid state. And while not everyone who writes for and contributes to the Murdoch Australian is a full-time supporter of Israel, anyone harbouring even vaguely "anti-semitic" views would not be welcome on its pages, even as a letter writer.
While the offending articles are behind a pay-wall, it's worth quoting from Stephen Rice's accompanying commentary, which includes a vicious ad hom against the "zealot" Tim Anderson wrapped into a criticism of the world leaders he "supports":
Anderson – "demands unfettered free speech but celebrates an Islamic theocracy that tortures and executes its own academics", and is "the anti-Imperialist who claims to stand for the oppressed, but invariably sides with the oppressors: Syria's barrel-bombing Bashar al Assad; Iran's hanging mullahs; Russia's mafia state boss Putin; China's ruler-for-life Xi."
Such unfettered and ill-informed prejudice against the four prime targets of the Imperialists is typical of the Australian Murdoch press, but breathtaking nevertheless. It also identifies the political allegiances of the writer and of the paper that willingly hosts him, as the only oppressed people that Prof Anderson stands for are the Palestinians living under Israel's jack-boot in the occupied West Bank and in Gaza. Conversely it is Rice and his colleagues who "invariably side with the oppressors" in Tel Aviv and East Jerusalem, Hebron and Alon.
Indeed, in a recent edition of the Australian there was an editorial criticising policy proposals from the Opposition Labor party at its annual conference, which mostly focused on questions over emissions policy, labour markets and social issues. The Australian devoted most of its energy to attacking Labor for taking a stand on Palestinian Statehood, and support for the recent moves by the ICC over war crimes in Palestine. This was apparently the only discussion of foreign policy at the Labor conference, as Labor has no differences with the US and Israel-loving Government on our alliances and antagonisms.
In fact this bi-partisan support for the ongoing wars and aggression against Rice's four named countries is mirrored by that in the Australian mainstream media, including the state broadcasters ABC and SBS. Those who have an alternative view, or believe what they hear from independent and non-Western sources, have become persona non grata, or in Dr Moore-Gilbert's flippant words –
"The Melbourne University lecturer in Islamic Studies has hit back, labelling Dr Anderson an "Iran puppet and con­spiracy theory zealot" fired for "peddling the propaganda" of ­regimes such as Syrian President Bashar al Assad.
"He is clearly just a mouthpiece for these regimes," Dr Moore-Gilbert told The Weekend Australian. "It's not just him; there's quite a few useful idiots in Western countries who are happy to do a deal with these guys."
Kylie Moore-Gilbert is no "useful idiot" – but quite clearly has "done a deal" with the Oppressors of the Palestinians of some kind, and is now busy helping them back home in Australia, where her anti-Iranian and anti-Syrian prejudices are helping to stoke up tensions with both countries and with those who support them – Russia and China.
Coincidentally since KMG's release from prison, which happened a few weeks after the US election, the broadcasting of naked propaganda reports against targeted countries by our mainstream media has escalated, combining both "news" reports, documentaries and theatrical performances. Stories about the poisoning of Alexei Navalny, or about the alleged crimes against the Uighurs have led public discussion in the chosen direction. It is no coincidence that these reports coincide with increasing aggression against Russia, Syria, China and Iran – in line with the policies being pursued by the US Biden regime and tacitly supported by its Five Eyes allies.
Following Biden's sudden and unprovoked missile attack on Iraqi forces in Syria, hardly any concern was expressed over the dangers and illegality of such a provocation – which was presented as a response to an attack on Ayn al Asad airbase hundreds of kilometres away by unknown assailants. It appeared rather that this new aggressive stand by the US and its military was the launching of a renewed and coordinated propaganda assault on Syria, soon echoed in a series of reports around March 15th – ten years since the first "protest rally" in Dera'a. One of these, on SBS World News – whose chronic misrepresentation and White Helmets-friendly reporting on Syria is typical of the media scene – featured many of the most notorious images and fakes from the last ten years. In the light of this, Kylie Moore-Gilbert's quoted comment on Tim Anderson sits comfortably:
"He flew to Damascus for a photo op with Bashar Al Assad at the same time Assad was bombing his own civilian population with chemical weapons — that's a bit of a scandalous thing for an academic to do."
What is actually scandalous is that Ms Moore-Gilbert remains a "lecturer in Islamic Studies" at Melbourne University, (notwithstanding that studies at this point remain online only) – teaching students of Middle Eastern and West Asian affairs and Islamic studies from a singularly Zionist perspective. Such a viewpoint could be an asset for students wishing to gain a wider appreciation of the problems facing the region, were they aware of it. But not only have KMG's students been kept completely in the dark about her Israel connections and allegiance, the University refuses to acknowledge that this even constitutes a serious "conflict of interest". Questions put to University department heads and chancellor by myself and others have received bland responses or none.
Meanwhile the Australian government is obsessed with the alleged dangers of "foreign interference" and the supposed threat to national security posed by Chinese and Russian nationals in Australia and by alleged hacking attempts by their agents. In as far as they can be taken seriously – as real concerns by Australian intelligence agencies – such claims are delusionary, and insignificant beside the influence and operations of our allies Israel, the US and UK. Their enormous influence on public opinion and political action through media like the Murdoch press and its associated TV channels is impossible to deny.
It may be conspiratorial to interpret it this way, but the timing and presence of the latest story promoting Dr Moore-Gilbert's chosen identity on the front page of the most pro-Israel paper at the end of Passover can hardly be dismissed as irrelevant, however hard she has tried to affect innocence and distance from her Zionist influences. The appearance also echoes her high-profile interview broadcast on Skynews on the 10th of March. This timing fitted nicely with the Zeitgeist, where controversies over abuse of women in Parliament was dominating politics to the exclusion of almost everything else.
Five days later thousands of women gathered in a "March for Justice" outside Parliament house in Canberra, conveniently diverting media attention from the chaos in global affairs and threats to Australia's security from our allegiance to the US and UK. Media attention was also diverted away from another rally that same morning which was the culmination of a regional tour in support of Julian Assange, led by his father John Shipton. The rally called for Assange's release and repatriation to Australia, but also brought together speakers for some related causes; Bernard Collaery, a lawyer supporting "Witness K", a former ASIS officer who leaked information about the bugging of East Timor's government by Australia to gain commercial advantage over Timor gas fields, and who spoke on the increasingly totalitarian behaviour of the Australian government; and David McBride – an ex-special forces soldier in Afghanistan currently on trial for revealing war crimes committed by Australian soldiers there.
To their great credit, several Independent and Green MPs came to listen and speak to this small gathering, and to remember the ongoing and insupportable incarceration and torture of Julian Assange by the UK establishment. That the change in power in the White House made no difference to his fate might be cause for despair, were it not for the strength and resolve displayed by men like Collaery, McBride and John Shipton. But the power to effect change lies with the media, and the way in which it is manipulated by governments in pursuit of their wider agenda.
A new window on this covert relationship between government intelligence agencies and media opened recently with the "discovery" of First Draft News – which has assumed the role of overseeing control over "misinformation" in the media in Australia. One person's misinformation is another's truth, but the wide spread of First Draft News and its "partners" makes its classification of what is misinformation quite pervasive. Although this page is from 2017 following FDN's launch in Australia, it can be seen that most of the mainstream media and news organisations are "partners", including the ABC, Fairfax media (now Channel 9) and the Guardian Australia. More revealing however are the "founding partners", that include Bellingcat and Google News Lab, as well as Storyful, whose close association with the Murdoch press completes the spread of media coverage. Also included as "news" organisations are human rights bodies like Amnesty International, which has long included Iran as one of its targeted countries. Increasingly it is such agencies' pursuit of political targets which translates into "news" through advertising and through social media campaigns.
First Draft News has also partnered with the Centre for Media Transition at the University of Technology Sydney; with its links to the Atlantic Council, the BBC and Bellingcat, it appears as a revived version of the Institute for Statecraft's presence in Australia, but now operating in coordination with social media companies as well as news gatherers like Reuters and AP. Those of us "useful idiots and conspiracy theory zealots" with a different viewpoint are now safely quarantined outside societies media bubble.